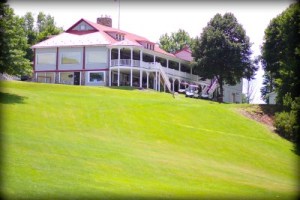 Hornell Country Club was conceived by a group of individuals at a meeting on January 10, 1913. A few months later the Adsit farm was purchased as its future home and the course officially opened on June 6, 1914. The golf course was a par 37, with one par 3 and two par 5's.
In 1935, a flood washed out the 3rd fairway and the course layout was changed. Two par 3's were added taking the place of the second and third holes, which were a par 3 and par 4. 1959 saw the final change of the course as it was lengthened with a new green and several new tees; some bunkers were also added at this time.
Many golf pros have worked at Hornell Golf Club, beginning with Hooker Borden, through Bob Andrews. The most famous golf pro was Ed "Porky" Oliver who tied Gene Sarazen and Lawson Little for 1st place in the 1940 US Open, only to be disqualified in his final round for teeing off too early.
Today Hornell Golf Club is a family owned and operated business, please come see and be a part of our friendly and fun family atmosphere..