Simply stated ~ Simply elegant
Let us help to enhance your ideas and Define your style with simple elegance. Live your Dream…
Hornell Golf Club would like to welcome you to our facility and thank you for considering us to host your wedding celebration. Weddings can be very overwhelming to plan. Putting a wedding together can be a stressful process and you may feel like there is just too much to do. Having your wedding at Hornell Golf Club simplifies the whole experience. We work with you from the beginning to the end. Your wedding should reflect your individual tastes and personalities. To ensure this, you will work very closely with Trisha and her staff with everything from menu selection to all of the special little details to ensure a wedding reception that is absolutely unforgettable.
Click Here for our Wedding Brochure
We can arrange a wedding for you as casual or as formal as you would like it. We will save you the time and unnecessary stress while working within your budgetary requirements.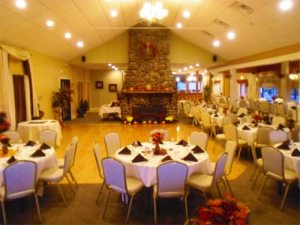 In addition to your wedding reception, we are able to host ceremonies as well. You can get married on the golf course or have your ceremony enclosed inside the banquet facility. We host many beautiful ceremonies and make a nice transition to the wedding reception. There are no limitations when planning your wedding at Hornell Golf Club. Our professional staff has the ability to customize selections to meet any needs. I definitely recommend that you make an appointment to see our facility and consult with us personally to see what we can offer you. Let us help to enhance your ideas and define your style with simple elegance, we are looking forward to creating an unforgettable celebration with you!
Trisha Yanni
Event Planner
(607) 324-1735
hornellgolfclub@gmail.com